Hunter Lott
Mississippi
"Thank you Two Cats Music and Ben Travis, you rock! Recording here is the best decision I ever made. You can write a song, you can sing a song.... but if it can't be produced correctly, you wasted your time. Ben is fantastic to work with. If you want your songs top notch.... contact Two Cats Music!"
Jennifer Mlott
Indianapolis, Indiana
"Working with Ben has been such an amazing experience. Ben knows how to capture a singer's true artistry and ideas. I feel so lucky to be working with him, because I know he gives each project of mine 110%. He truly is gifted and knows how to work with us artists every step of the way. I can't wait to see what the future holds, and I'm grateful to have Ben in my corner. He is truly inspiring!" 
Rob O'Mara
New Jersey
"I have been songwriting and in recording studios for over 44 years and I just have to share with you some great news with regards to Ben Travis and Two Cats Music. It is important in today's market to have excellent sounding broadcast quality recordings of your work to be competitive. Not only does Two Cats Music deliver top level production and sound, but Ben Travis brings a wealth of music knowledge, experience, and guidance focused wholly on the Artist & their vision. He has access to top notch studio musicians and can even do remote recording for artists, no matter where in the world you hail from. Ben was a true partner on my project and I was over the moon with end result!"
Brent Seaton - Lead Vocals/Guitar
Madisonville, KY
"What's not to love about an engineer that offers you the best quality and the hospitality of a true southern man? Ben was fantastic to work with; he understood every vision for every song that Whiskey Alibi had! From our in-your-face songs to our emotional, heart-gripping songs, Ben was there to assist us in pushing these songs to the next level! From the moment we stepped into the studio, Ben understood exactly what we were wanting, and he executed everything perfectly! Not only did he bring us to a level that we needed while in the studio, he also pushed me, the singer of Whiskey Alibi, to give my best and to do things I've never felt comfortable doing. Plus, listen to that sweet sweet organ on our tracks; that's our engineer doing that! Fantastic engineer, and an even better musician! If you are looking to record with a humble, genuinely great engineer, and get high quality recordings, I highly recommend Ben Travis of Two Cats Music. "
Matt & Jody Duranceau
Wausau, Wisconsin
"Jody and I went to Nashville in 2019 and recorded at Two Cats. We had a great time working with Ben! He is a very knowledgeable guy and was very accommodating for us! The amount of money we spent on our EP was quite reasonable for the amount of heart, thought and production that Ben put into it with us. He's got some great ideas! We recorded a 7 song EP at the studio and the whole experience was just awesome! We actually came with 6 songs but ended up writing and recording a new one right there in the studio, we were so inspired!! We highly recommend contacting him if you're looking to record in the Nashville area."
Amy Nicholls
United Kingdom
"I'm in the Lyme Regis, UK, and Ben is in Nashville. We're on lockdown. I sent Ben a very rough idea for a song. Within days, Ben had produced the track from scratch perfectly and sent it across for me to do the vocals. Working online like this should come with its problems, however not with Ben. He made the whole experience effortless. He guided me through my own set up with ease and somehow managed to get the best out of me from so far away. In this most challenging of times, to work on one of my songs and to hear it come out so beautifully has been an inspiration. Ben is musically professional to the core. I only hope that one day, I will get myself over to Nashville to work face to face. That, I know that would be magical."
Tim Rhodes
Princeton, Kentucky
"Me and Ben had talked for several months about cutting my first single and it was one of the best decisions I ever made. From the instant we met I knew he was serious about his work. I played my song for him and he already knew what I had in mind for my sound. Ben is passionate about working with the artists and sure spent a lot of hard hours making sure we was both satisfied with our finished product. You can tell his love for producing is sincere. It's not a matter of If I will ever work with Ben at Two Cats Music again, it's just a matter of time. I highly recommend him for ANY artist wanting to chase the dream!"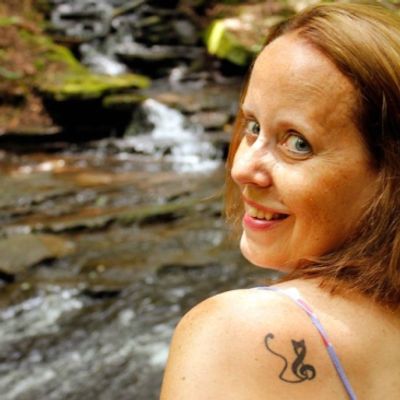 Cyndi Washburn
Mount Vernon, New York
"I loved working with Ben. He was laid back, but knowledgeable and genuinely enthusiastic about working with me on my song. His genuine nature is refreshing and inspirational. He provided great ideas and has a versatility in his musical talents that is so valuable. He also provides the finished product quickly. Can't wait to work with him again!"
Garrett Baker
Nashville, TN
"Ben is so relaxed and easy to work with.  His personality towards the artist is so inviting.  I like how he was open to my ideas as an artist and didn't try to change me or my craft. I felt he understood where I was going with my songs and he gave me the tools I needed to get them polished and ready for a record.  The end product was better than I imagined!  His studio gave me a professional sounding EP that I was proud to put on the market and share with record labels and other artists.  I would highly recommend Ben Travis for your next project.  I'm in the process of completing my second EP with him.  He just knows how to make you feel comfortable while recording.  After you finish your first single you'll hear the quality of his equipment and song production ability."
Tori Bullock
Dawson Springs, KY
"Ben Travis is one of a kind! He is so talented when it comes to his work. Before working with Ben, I had a very clear vision for my songs. It was almost as if I didn't even need to explain my thoughts, he already knew! When I heard the finished product, I was completely in awe. Ben knew the sound I was looking for and made my dream for the songs a reality! This was my first time recording, so obviously I was a little nervous beforehand. As soon as I met Ben for the first time, I felt so welcome in his studio. He has a wonderful personality and is just a wonderful person. So, to you, Ben, thank you for working so hard to make my songs perfect! It was definitely an experience I will never forget!"